Cart (

0

)
Recently Added

0

Item
Total

€0,00
The item you just added is unavailable. Please select another product or variant.

Cart (

0

)
Recently Added
Total €0,00
The item you just added is unavailable. Please select another product or variant.
MOISTURE REPLENISHING HYDRATING SERUM
We offer FREE worldwide shipping on all orders > €300.

Our products ship from The Netherlands. If you'd like to know wether your order is due for import & duties, please click, here.
A deeply refreshing hydrating serum. As the skin ages, it becomes more difficult to retain moisture. With 700 different sizes of Hyaluronic acid, which can hold up to 1000x its own weight in water, this serum instantly plumps throughout different levels of the skin. This formula is an ocean powerhouse of 4 different types of algae, sea kale, sea chamomile and 3 various types of brown seaweed that instantly hydrate your skin for an ultra-glowing complexion. Additionally, this serum includes Spilanthes also known 'Nature's Botox', which mimics Botox effects by relaxing face muscles and reducing wrinkle formation created by muscle tension.Your skin will look smooth, youthful and glowing.
"This 100% natural formula contains ingredients with 21 moisturizing, 14 hydrating, 14 purifying, 13 calming/healing, and 11 firming properties"
We offer FREE worldwide shipping on all orders > €300.

Our products ship from The Netherlands. If you'd like to know wether your order is due for import & duties, please click, here.
Massage 2 pumps on clean face and neck. Let it sink in before applying moisturizer or make up. For optimal results, apply every day to cleansed skin before your moisturizer. Use AM and/or PM. This serum is for all skin types.
100% of the total ingredients are natural
Texture: silky, light, and fresh

Scent: luxurious Rose Amber

Properties of our ingredients
24x Anti-aging ingredients
21x Moisturizing ingredients
16x Brightening ingredients
14x Purifying ingredients
14x Hydrating ingredients
13x Calming/Healing ingredients
12x Regenerating ingredients
11x Firming ingredients
10x Anti-bacterial ingredients
7x Detoxifying ingredients
5x Exfoliating ingredients
Hydrates, softens, brightens, and prevents moisture loss of the skin. Vitamin E consist of smoothing properties, which reduce the appearance of wrinkles and fine lines. Rich in antioxidants, Sunflower Oil helps fight free radicals and protects the skin against external damage.
A skin brightening extract that protects against environmental pollution and UV rays while strengthening the skin and preventing moisture loss. It also helps give dry skin a fresh complexion with a healthy glow.
It has antioxidant, soothing, and hydrating effects. Its antioxidant ability is particularly good at neutralizing metallic pollutants.
The extract of the Acmella Oleracea plant mimics Botox treatment by relaxing the facial muscles and lessening muscle tension. As a result, the appearance of lines and wrinkles is softened. The wrinkles that are formed by muscle tension are eased and relaxed when the extract is applied, resulting in a smoother and more even complexion.
Stimulates skin cell functioning and hydrates the skin with essential vitamins and acids. It also smooths wrinkles and improves skin tone while regulating functions of sebaceous glands.
A natural AHA that has exfoliating properties to get rid of dead skin cells and unclog pores. Leaving you with soft, supple skin. This product works as an antioxidant and also enhances skin elasticity which reduces signs of aging.
Soothes and cleanses skin, unclogs pores, improves skin texture while helping to prevent the formation of wrinkles, fine lines and skin aging inflammation. Also protects against environmental stress and damage.
This powerful sea plant is packed with nutrients and minerals. The extract fights against early signs of aging by stimulating elasticity and making the skin less sensitive to environmental stressors, preserving a youthful complexion. Sea Mayweed also has calming, anti-inflammatory properties that soothes redness.
Known for its brightening, smoothing, and skin firming effects. It helps to reduce the appearance of wrinkles, fine lines, large pores, and dark spots and stimulates collagen production. By gently exfoliating your skin, cell renewal is stimulated and dull skin becomes healthy and glowy.
It has fresh, floral scent and anti-inflammatory properties that may help soothe and calm the skin.
⇝ HYDROLYZED RHODOPHYCEAE
A type of red algae that helps improve skin's hydration and ability to look healthy while also being a good source of antioxidants. Its antioxidants help the oxidative damage to UVB light exposure.
Derived from lavender, its anti-inflammatory and anti-microbial activity improves blood circulation, diminishes scars, wrinkles, and fine lines.
AQUA, IRISH MOSS (CHONDRUS CRISPUS) EXTRACT, CARRAGEENAN MOSS (GIGARTINA STELLATA) WATER, OARWEED (LAMINARIA DIGITATA) WATER, GLYCERIN (FROM COCONUT, PALM, PLANTS), CAPRYLIC/CAPRIC TRIGLYCERIDE (FROM COCONUT), PROPANEDIOL (FROM CORN), SEA SALT, AVOCADO (PERSEA GRATISSIMA) OIL*, XANTHAM GUM, POLYGLYCERYL-10 LAURATE (FROM SUNFLOWER, RAPESEED OR CASTER), ALOE VERA (ALOE BARBADENSIS) LEAF JUICE POWDER, EVENING PRIMROSE (OENOTHERA BIENNIS) OIL, ROSEHIP (ROSA CANINA) FRUIT OIL*, BUTYLENE GLYCOL (FROM CORN OR SUGARCANE), HYALURONIC ACID (FROM WHEAT), SODIUM ANISATE (FROM ANISE OR FENNEL), SODIUM LEVULINATE (FROM STARCH), SODIUM BENZOATE (FROM CINNAMON, BERRIES, APPLES), SOYBEAN (GLYCINE SOJA) OIL, TOCOPHEROL (VITAMIN E), POTASSIUM SORBATE (FROM BERRIES), SPILANTES (ACMELLA OLERACEA) EXTRACT, SUNFLOWER (HELIANTHUS ANNUUS) SEED OIL*, LACTIC ACID (FROM SUGAR FERMENTATION), SEA FENNEL (CRITHMUM MARITIMUM) EXTRACT, BLADDERWRACK (FUCUS VESICULOSUS) EXTRACT, PHYTIC ACID (FROM GRAIN, LEGUMES, RICE), CITRONELLOL (FROM LEMONGRASS)**, HARPOON WEED (ASPARAGOPSIS ARMATA) EXTRACT, CITRIC ACID (FROM LEMON, CITRUS), CHANNELED (PELVETIA CANALICULATA) EXTRACT, LINALOOL (FROM LAVENDER, BASIL, NAROLI)**, PALLAS (LITHOTHAMNION CALCAREUM) EXTRACT, SEA MAYWEED (TRIPLEUROSPERMUM MARITIMUM) EXTRACT, RED ALGAE (HYDROLYZED RHODOPHYCEAE) EXTRACT, ARNICA (ARNICA MONTANA) EXTRACT, 2-PHENOXYETHANOL (FROM GREEN TEA, CHICORY), SORBIC ACID (FROM BERRIES), COUMARIN (FROM TONKA BEANS AND CINNAMON)**, PARFUM, LAVENDER (LAVANDULA HYBRIDA GROSSO) HERB OIL, ALCOHOL

Plump and glowing skin with hydrating algaes from the sea such as Gigartina Stellata Water and Irish Moss Chondrus Crispus. Avocado Oil and Aloe Vera penetrate through layers of the skin allowing for deeper hydration.
Many Omega 3 and 6 fatty acids deeply and intensely moisturize your skin for smooth and soft complexion. Appearance of fine lines, sagging skin, and wrinkles will be reduced.
Strong anti-inflammatory and antioxidant properties calm and repair the skin from inflammation, redness, blemishes, scars, and skin aging. Dark under eye circles and swelling will be soothed, spider veins and skin patches will be less noticeable.
High vitamin and antioxidant content repairs environmental damage, prevents and protects against environmental stressors. Hydration and fatty acids create a protective barrier to prevent microbes, toxins and pollutants to enter the skin. Skin immunity will be strengthened.
Pores will be cleansed out, oil production will be balanced. Blood circulation will be boosted to detoxify the skin of impurities. Anti-bacterial and anti-inflammatory properties will reduce signs of acne and prevent blemishes.
Firming ingredients like Rosehip, Hyaluronic Acid, Avocado,Sunflower Oil, Lactic Acid, and Sea Kale tighten skin, reduce large pores and balance oil production for clear complexion.
CUSTOMERS WHO BOUGHT THIS, ALSO BOUGHT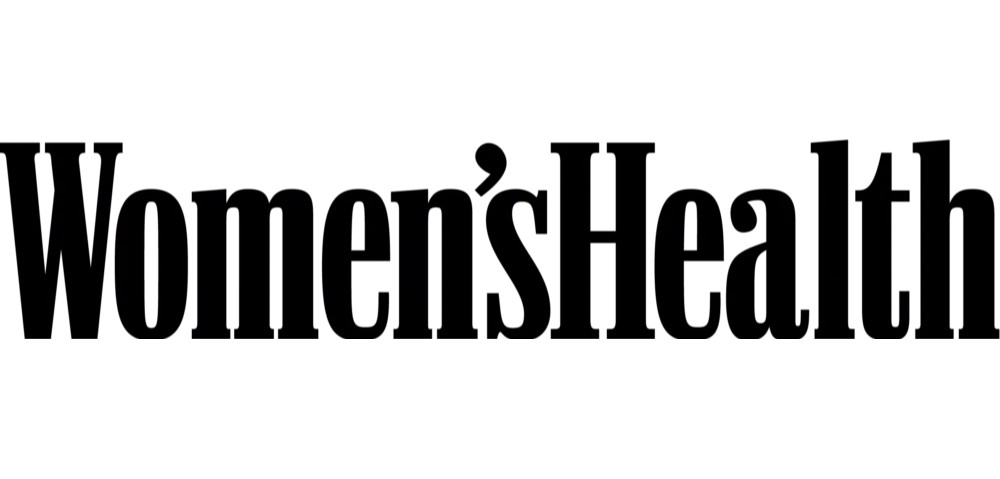 Written by
an anonymous user
on
Customer Reviews
based on reviews
There are no customer reviews yet.
Thank you for submitting your review. Once it is approved, your review will show up in the list of reviews.
Submitting your review failed. Please try again.
with all express deliveries
CHAT WITH A BEAUTY EXPERT
Our beauty experts love to help you