Cart (

0

)
Recently Added

0

Item
Total

€0,00
The item you just added is unavailable. Please select another product or variant.

Cart (

0

)
Recently Added
Total €0,00
The item you just added is unavailable. Please select another product or variant.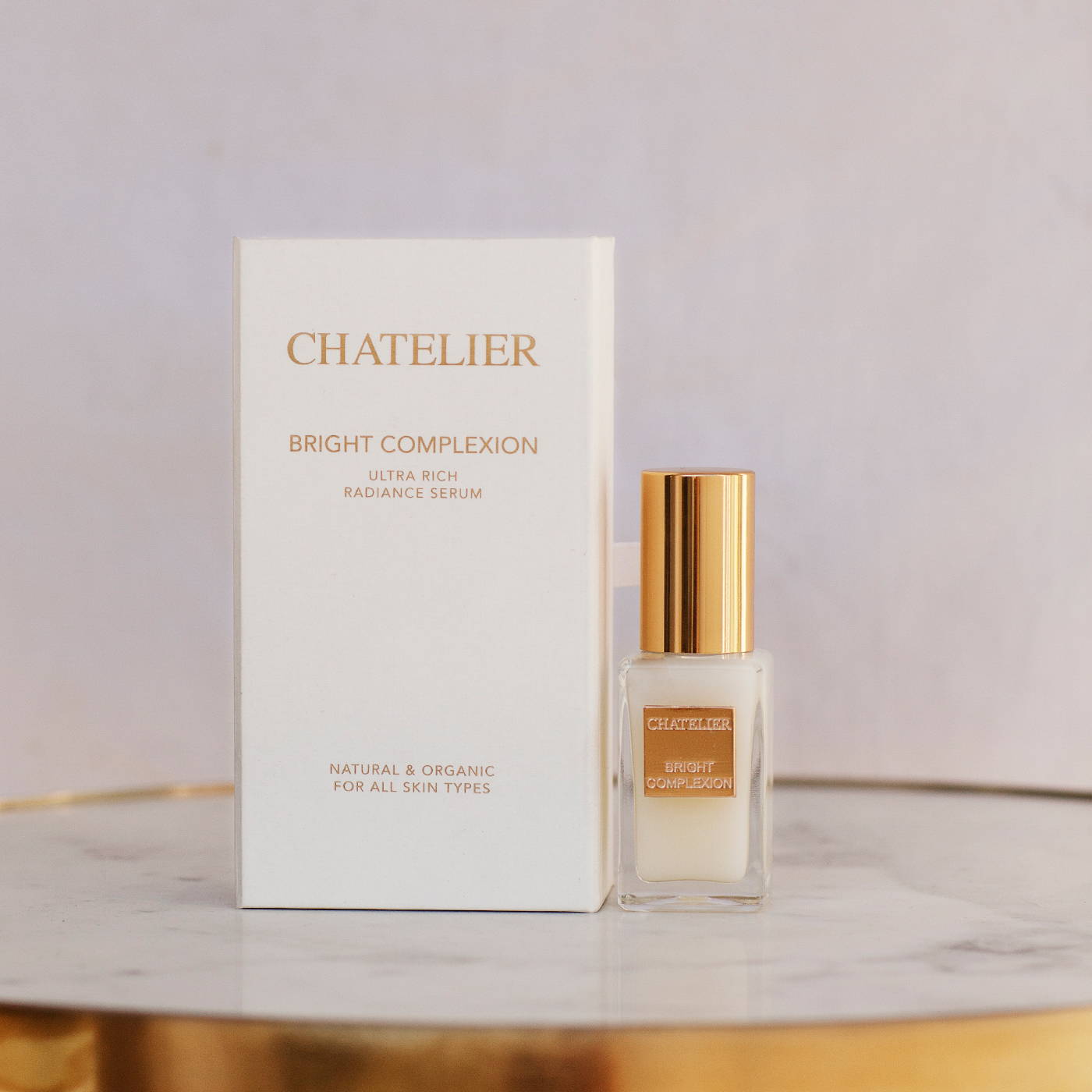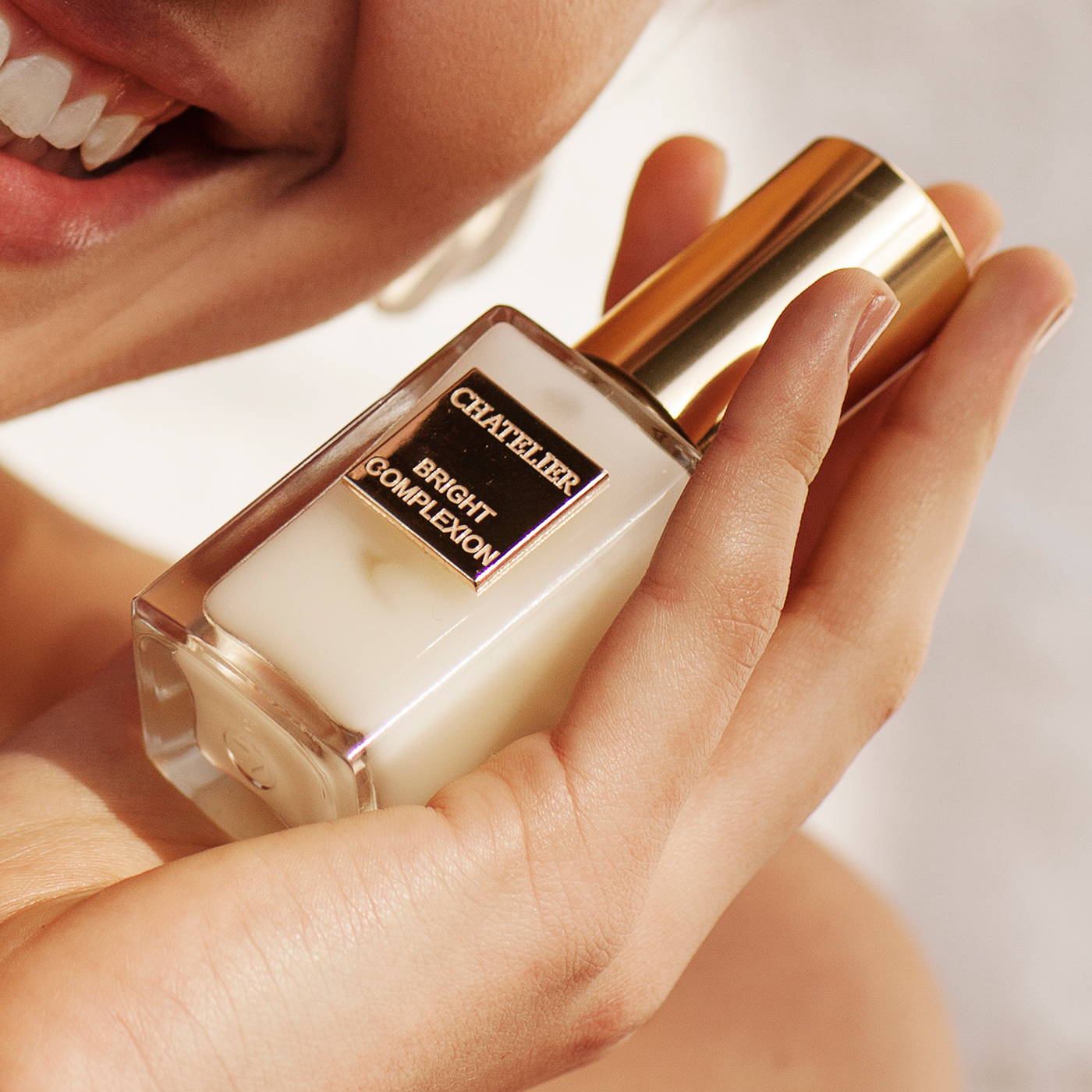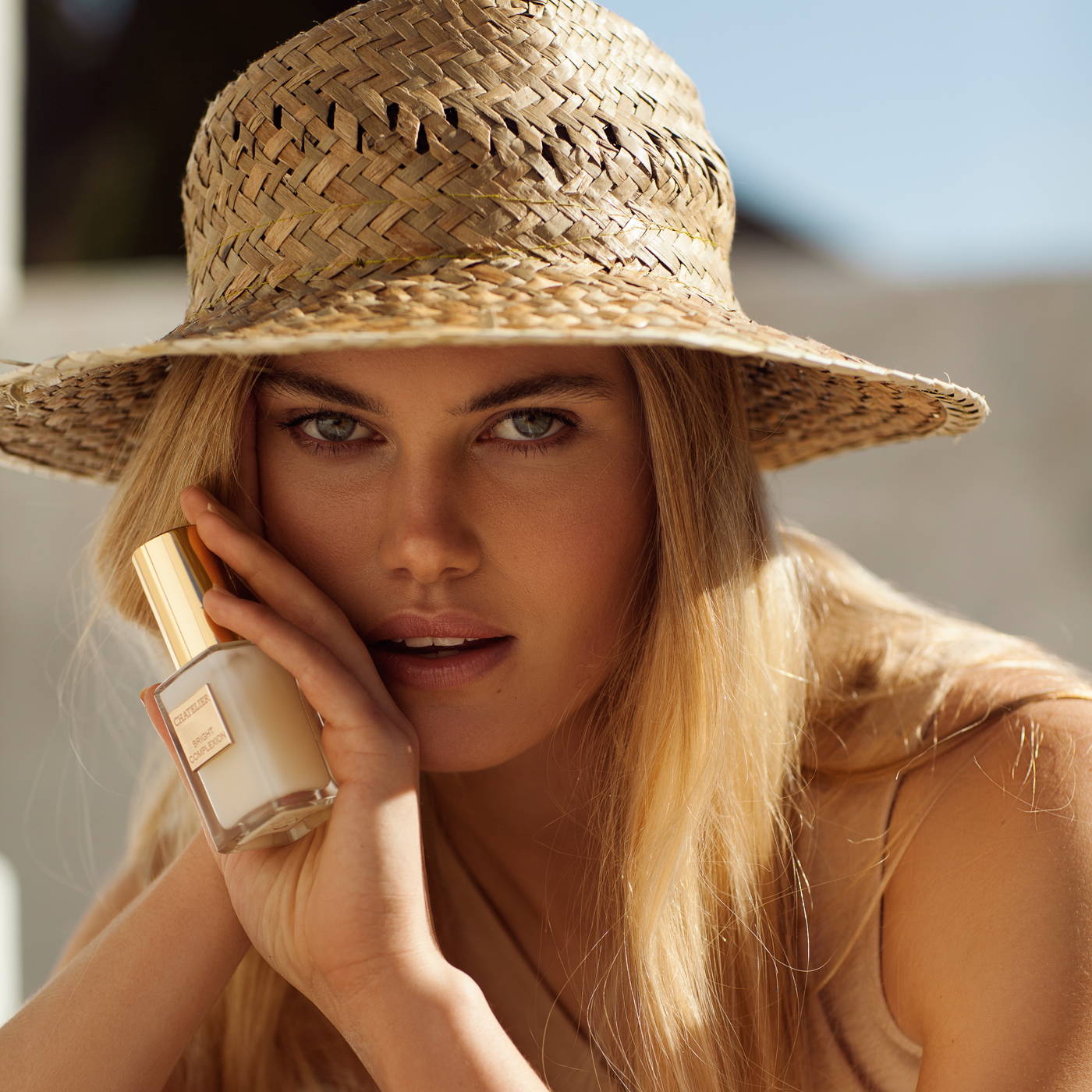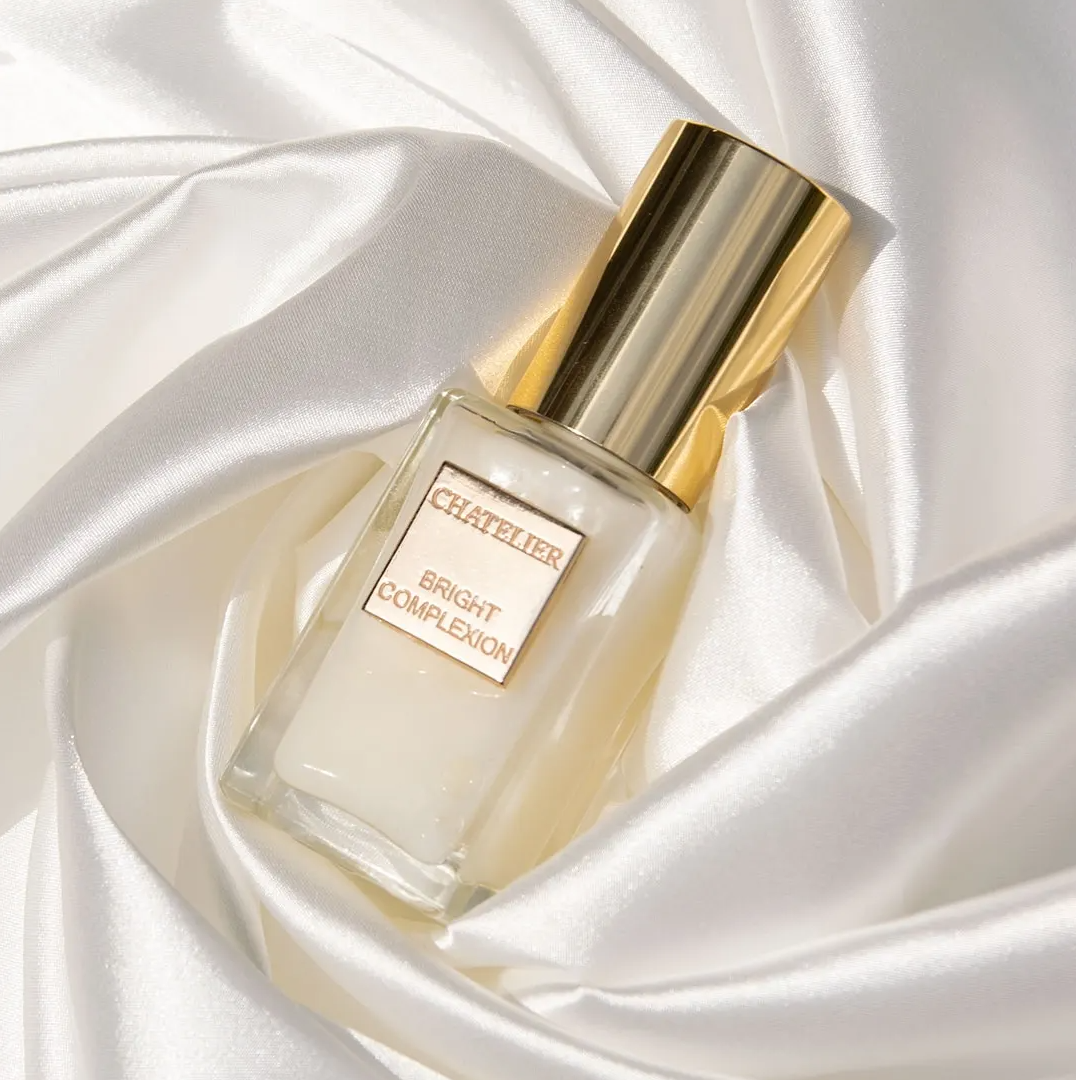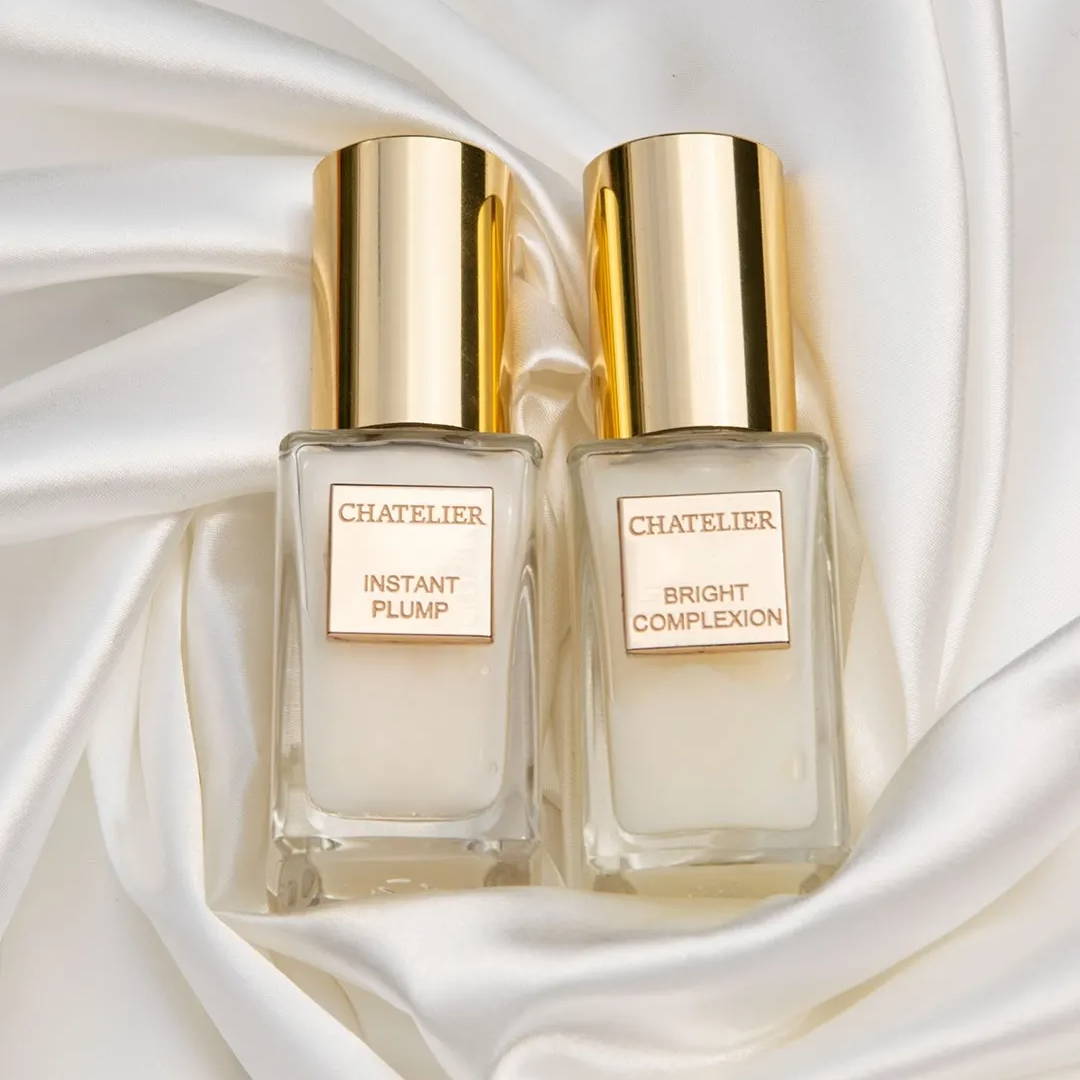 ULTRA RICH RADIANCE SERUM
Our products ship from The Netherlands. If you'd like to know wether your order is due for import & duties, please click, here.
Bright Complexion radiance serum is a powerful and refreshing blend of fruit extracts and flowers that heal the skin of redness, age spots, pimples, scars, and other uneven skin tones. Pigmentation and dark spots will be lightened and spider veins will be less noticeable. This serum contains a lot of naturally occurring AHA acids that gently exfoliate the skin, reducing dullness and fatigue. Blood flow to the skin is increased, which accelerates the disposal of toxins. Your pores will be purified, cleansed, and tightened. Cell renewal will be stimulated, which makes sure damage gets repaired more quickly and keeps your skin remaining a firm and healthy complexion. Your skin will recover from unevenness and will look youthful and fresh for as long as possible.
Our products ship from The Netherlands. If you'd like to know wether your order is due for import & duties, please click, here.
Massage 1 pump on clean face and neck. Let it sink in before applying moisturizer or make up. Use AM and/or PM. This serum is for all skin types.
98% of the total ingredients are natural





92% of the ingredients come from organic farming*
This product is non-toxic and suitable for all skin types. It does not consist of allergens or irritants and is safe for even the most sensitive skin. The formula is non-clogging and acne-safe, with lots of nutrients to also help problem skin get healthy again.
Texture: silky, light, and fresh

Scent: flowery

AQUA, GLYCERIN (FROM SOY OR COCOS), HYDROXYETHYLCELLULOSE (FROM PLANT CELLS), STRAWBERRY FRUIT EXTRACT (FRAGARIA VESCA)*, CRANBERRY FRUIT EXTRACT (VACCINIUM VITIS-IDAEA)*, PAPAYA FRUIT EXTRACT (CARICA PAPAYA)*, HONEYDEW MELON FRUIT EXTRACT (CUCUMIS MELO)*, MANGO FRUIT EXTRACT (MANGIFERA INDICA)*, LEMON BALM EXTRACT (MELISSA OFFICINALIS)*, ALOE VERA LEAF JUICE (ALOE BARBADENSIS)*, ROSEHIP OIL (ROSA CANINA)*, AVOCADO PEAR OIL (PERSEA GRATISSIMA)*, THYME OIL (THYMUS VULGARIS), PULLULAN (FROM STARCH), LYSOLECITHIN (FROM SOYBEAN), XANTHAN GUM (FROM CORN OR SOY), SCLEROTIUM GUM (FROM SUGARCANE), ETHYLHEXYLGLYCERIN (FROM SOY OR COCOS), PHENOXYETHANOL (NON-DRYING), PERFUME (ALLERGEN-FREE)
99% OF NATURAL ORIGIN
92% OF ORGANIC FARMING
Please note: our INCI list on the website is the most accurate INCI list. The INCI list on our packaging might be outdated and missing 4 ingredients, due to an improvement to our formula.
Many fruit anti-oxidants and anti-inflammatory properties reduce blemishes and scars and lighten age spots, pigmentation and dark under eye circles. Redness and swelling will be soothed, spider veins and skin patches will be less noticeable.
Pores will be cleansed out, oil production will be balanced. Blood circulation will be boosted to detoxify the skin of impurities. Anti-bacterial and anti-inflammatory properties will reduce signs of acne and prevent blemishes.
Many fruits have natural AHA exfoliating properties to remove dead skin to get rid of dullness and fatigued skin. Cell renewal, collagen production, and elasticity production will be stimulated for fresh, new and healthy skin.
Firming ingredients like Strawberry, Melon, Mango, Rosehip and Avocado tighten skin, reduce large pores and balance oil production for clear complexion.
Many fruit anti-oxidants heal oxidative damage that show up as signs of aging. Skin immunity will be strengthened, and skin will be protected against toxins and pollutants.
Appearance of fine lines, wrinkles and sagging skin will be reduced. Skin will be hydrated to soothe itchy skin and improve texture. A protective barrier will be created to protect against environmental stressors.
CUSTOMERS WHO BOUGHT THIS, ALSO BOUGHT





Written by
an anonymous user
on
Customer Reviews
based on reviews
There are no customer reviews yet.
Thank you for submitting your review. Once it is approved, your review will show up in the list of reviews.
Submitting your review failed. Please try again.