Cart (

0

)
Recently Added

0

Item
Total

€0,00
The item you just added is unavailable. Please select another product or variant.

Cart (

0

)
Recently Added
Total €0,00
The item you just added is unavailable. Please select another product or variant.
'Dutch Beauty Awards 2021-2022 nominee' - category Facial Care Exclusive
'Beauty Innovation Awards 2022 Winner' - Personalized Skin Care Product of the Year
ULTRA RICH RADIANCE SERUM
We offer FREE worldwide shipping on all orders > €300.

Our products ship from The Netherlands. If you'd like to know wether your order is due for import & duties, please click, here.
'Dutch Beauty Awards 2021-2022 nominee' - category Facial Care Exclusive
'Beauty Innovation Awards 2022 Winner' - Personalized Skin Care Product of the Year
This radiance serum is a powerful blend of fruits, flowers, and natural acids that heal the skin of redness, age spots, blemishes, scars, and other uneven skin tones. Pigmentation and dark spots will be lightened and spider veins will be less noticeable. Sea Fennel, also known as nature's Retinol, is a key brightening ingredient in this serum. This formula contains many different natural acids such as Lactic Acid, Phytic Acid, and Citric Acid that clear the skin, reduce dullness and fatigue, and stimulate elasticity and collagen production. Blood flow to the skin is increased, which accelerates the disposal of toxins. Your pores will be purified, cleansed, and tightened. Cell renewal will be stimulated, which makes sure damage gets repaired quicker and keeps your skin remaining a firm and healthy complexion. Your skin will recover from unevenness and will look youthful and fresh for as long as possible.
"This 100% natural formula contains ingredients with 17 anti-aging, 14 brightening, 9 anti-bacterial, and 5 lightening properties"
We offer FREE worldwide shipping on all orders > €300.

Our products ship from The Netherlands. If you'd like to know wether your order is due for import & duties, please click, here.
Massage 2 pumps on clean face and neck. Let it sink in before applying moisturizer or make up. For optimal results, apply every day to cleansed skin before your moisturizer. Use AM and/or PM. This serum is for all skin types.
100% of the total ingredients are natural




Texture: silky, light, and fresh

Scent: luxurious Rose Amber

Properties of our ingredients
18x Moisturizing ingredients
17x Anti-aging ingredients
14x Brightening ingredients
13x Anti-inflammatory ingredients
10x Regenerating ingredients
11x Hydrating ingredients
9x Anti-bacterial ingredients
8x Firming ingredients
7x Purifying ingredients
5x Exfoliating ingredients
5x Lightening ingredients
3x Detoxifying ingredients
An effective skin-softening ingredient. It helps smooth skin and works as an antioxidant. It also binds other ingredients together, and can work as a preservative of sorts to make the active ingredients in cosmetics last longer.
Rich in Vitamin A and C, promoting the production of collagen to make your skin tighter and reduce signs of aging. Purifies your skin and protects against breakouts. This natural preservative obtained from anise and fennel, also acts as an antimicrobial agent to extend shelf-life.
This moisturizing ingredient creates a protective barrier around the skin that locks in hydration to give you a healthy, soft and supple complexion.
Naturally present in legumes and seeds, Phytic Acid provides exfoliation and skin brightening effects. It helps to inhibit the impact of skin aggressors that can cause dullness, promoting skin clarity and glow. Like other antioxidants, it fights free radicals and reduces the signs of aging. Phytic acid is ideal to treat spots and impurities as it helps to clear out and shrink pores.
Works to balance out the skin's pH levels. It strengthens the skin's protective barrier to reduce water loss and keep the skin healthy. This ingredient also acts as an exfoliant and moisturizes the skin.
A natural AHA that has exfoliating properties that get rid of dead skin cells and unclog pores. Leaving you with soft, supple skin. Additionally, this product works as an antioxidant and also enhances skin elasticity which reduces signs of aging.
Derived from starch, Sodium Levulinate helps to condition and to soften your skin for a smooth complexion. Contains antimicrobial substances which protect against microorganisms.
Also known as 'The Skin Vitamin', it has strong antioxidant and skin healing properties to protect against UV rays and free radicals. Maintains skin health and strengthens immunity, protecting against toxins and pollutants. Promotes the growth of newer, healthier skin. Soothes and moisturizes, promoting radiant complexion.
Known for its brightening, smoothing, and firming skin effects. It helps to reduce the appearance of wrinkles, fine lines, large pores, and dark spots and stimulates collagen production. By gently exfoliating the skin, cell renewal is stimulated and dull skin becomes healthy and glowy.
Ectoin is a powerful, natural amino acid that detoxifies the skin from harsh environmental stressors that you are exposed to everyday. This ingredient protects the skin from cell damage, redness and inflammation so that you are left with smooth and healthy skin that is beautiful inside and out.
Known to brighten the skin and reduce uneven skin tone through its antioxidant properties. Collagen production will be stimulated, improving skin elasticity and leaving you with soft, supple and firm skin. Vitamin C defends the skin from further damage from toxins and pollutants, keeping the skin healthy and protected.
This powerful sea plant is packed with nutrients and minerals. The extract fights against early signs of aging by stimulating elasticity and making the skin less sensitive to environmental stressors, preserving a youthful complexion. Sea Mayweed also has calming, anti-inflammatory properties that soothes redness.
This extract intensely moisturizes the skin. Japonese Cedar creates a protective barrier that retains moisture and prevents water loss. This extract also helps to control sebum production, preventing acne, redness and inflammation.
This oil is derived from lavender. It contains anti-inflammatory and anti-microbial properties, and improves blood circulation, diminishes scars, wrinkles, and fine lines.
AQUA, GLYCERIN, BUTYLENE GLYCOL, AVOCADO (PERSEA GRATISSIMA) OIL*, XANTHAN GUM, KIWI (ACTINIDIA CHINENSIS) FRUIT WATER, CAPRYLIC/CAPRIC TRIGLYCERIDE, ROSEHIP (ROSA CANINA FRUIT) OIL*, POLYGLYCERYL-10 LAURATE, ALOE VERA (ALOE BARBADENSIS) LEAF JUICE POWDER*, SODIUM ANISATE, SODIUM LEVULINATE, VITAMIN E (TOCOPHEROL), KIWI (ACTINIDIA CHINENSIS) FRUIT JUICE, GRAPE (VITIS VINIFERA) FRUIT EXTRACT, SOPHORA FLAVESCENS ROOT EXTRACT, LACTIC ACID, POTASSIUM SORBATE, BUTTERFLY GINGER (HEDYCHIUM CORONARIUM) ROOT EXTRACT, SUNFLOWER (HELIANTHUS ANNUUS) SEED OIL*, SEA FENNEL (CRITHMUM MARITIMUM) EXTRACT, ECTOIN, PHYTIC ACID, JAPANESE CEDAR (CRYPTOMERIA JAPONICA) LEAF EXTRACT, CITRONELLOL**, POTASSIUM LACTATE, CITRIC ACID, LEMON BALM (MELISSA OFFICINALIS) LEAF EXTRACT*, LINALOOL**, ACAORBIC ACID, SEA MAYWEED (TRIPLEUROSPERMUM MARITIMUM) EXTRACT, SORBIC ACID, COUMARIN**, ALCOHOL, SODIUM BENZOATE, PARFUM, LAVANDULA HYBRIDA GROSSO HERB OIL
Many fruit anti-oxidants and anti-inflammatory properties reduce blemishes and scars and lighten age spots, pigmentation and dark under eye circles. Redness and swelling will be soothed, spider veins and skin patches will be less noticeable.
Pores will be cleansed out, oil production will be balanced. Blood circulation will be boosted to detoxify the skin of impurities. Anti-bacterial and anti-inflammatory properties will reduce signs of acne and prevent blemishes.
Many fruits have natural AHA exfoliating properties to remove dead skin to get rid of dullness and fatigued skin. Cell renewal, collagen production, and elasticity production will be stimulated for fresh, new and healthy skin.
Firming ingredients like Crambe Maritima, Sunflower Oil, Sea Kale, Rosehip, Avocado, and Lavender Hybrida Grosso all work to tighten the skin, reduce large pores, and balance oil production for a clear complexion.
Many fruit anti-oxidants heal oxidative damage that show up as signs of aging. Skin immunity will be strengthened, and skin will be protected against toxins and pollutants.
Appearance of fine lines, wrinkles and sagging skin will be reduced. Skin will be hydrated to soothe itchy skin and improve texture. A protective barrier will be created to protect against environmental stressors.
CUSTOMERS WHO BOUGHT THIS, ALSO BOUGHT
Enhance your natural beauty with BRIGHT COMPLEXION

Enhance your natural beauty with BRIGHT COMPLEXION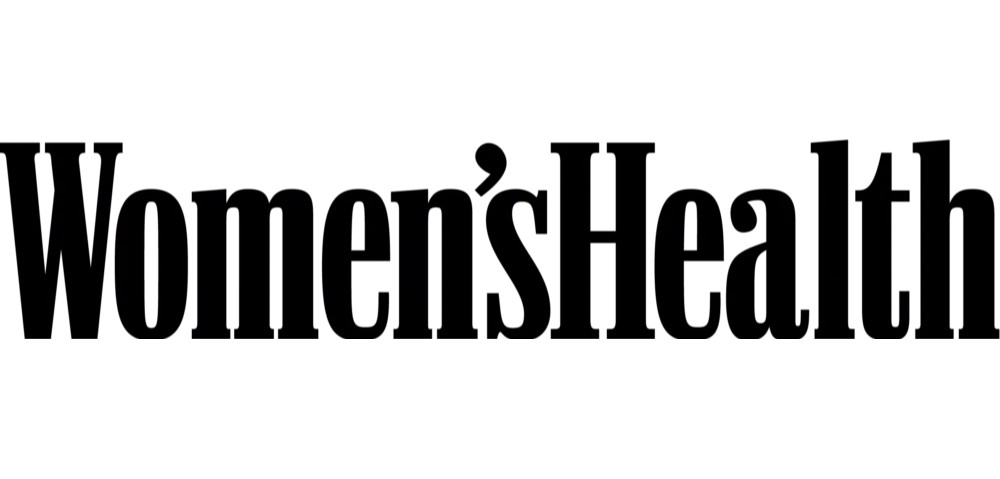 Written by
an anonymous user
on
Customer Reviews
based on reviews
There are no customer reviews yet.
Thank you for submitting your review. Once it is approved, your review will show up in the list of reviews.
Submitting your review failed. Please try again.
with all express deliveries
CHAT WITH A BEAUTY EXPERT
Our beauty experts love to help you