Cart (

0

)
Recently Added

0

Item
Total

€0,00
The item you just added is unavailable. Please select another product or variant.

Cart (

0

)
Recently Added
Total €0,00
The item you just added is unavailable. Please select another product or variant.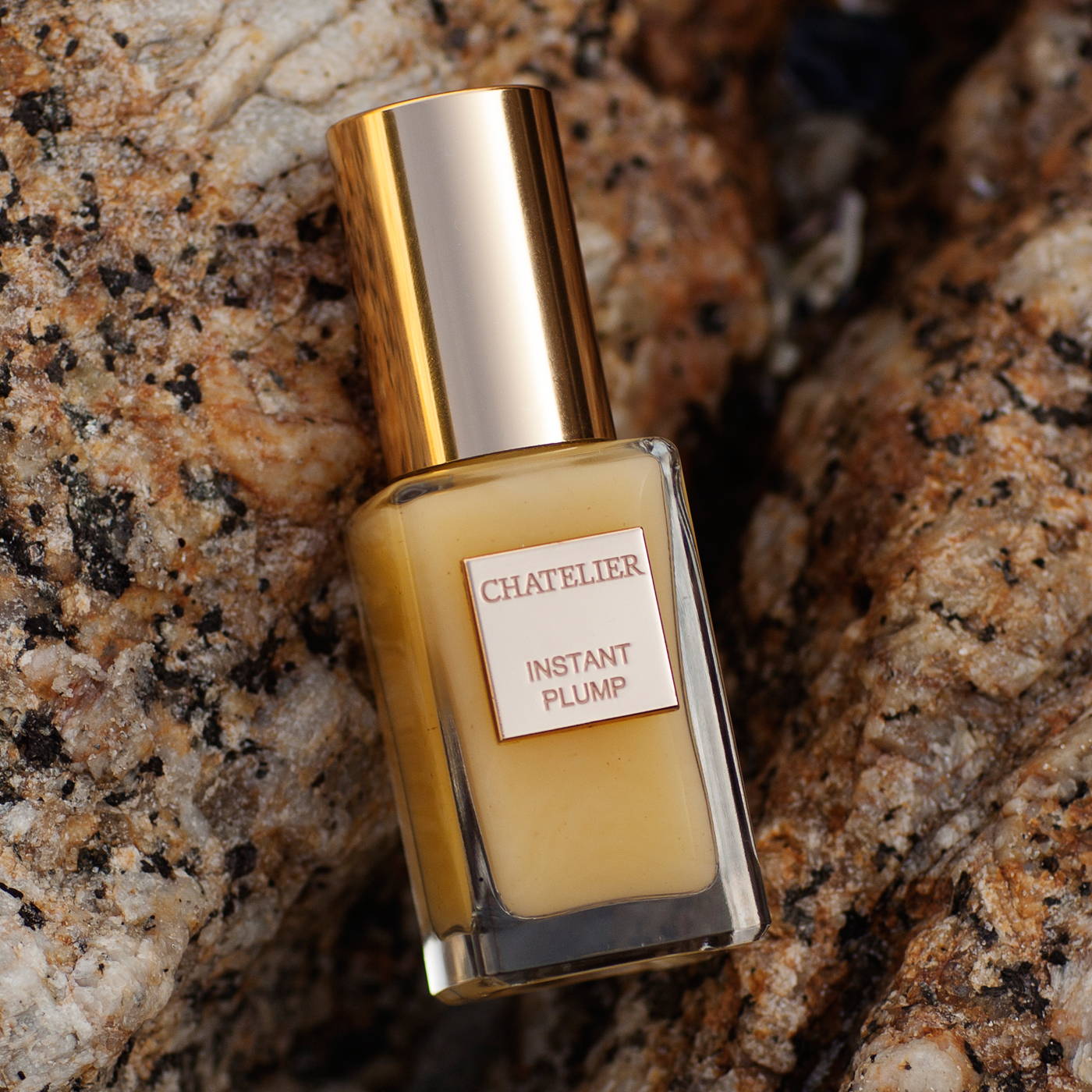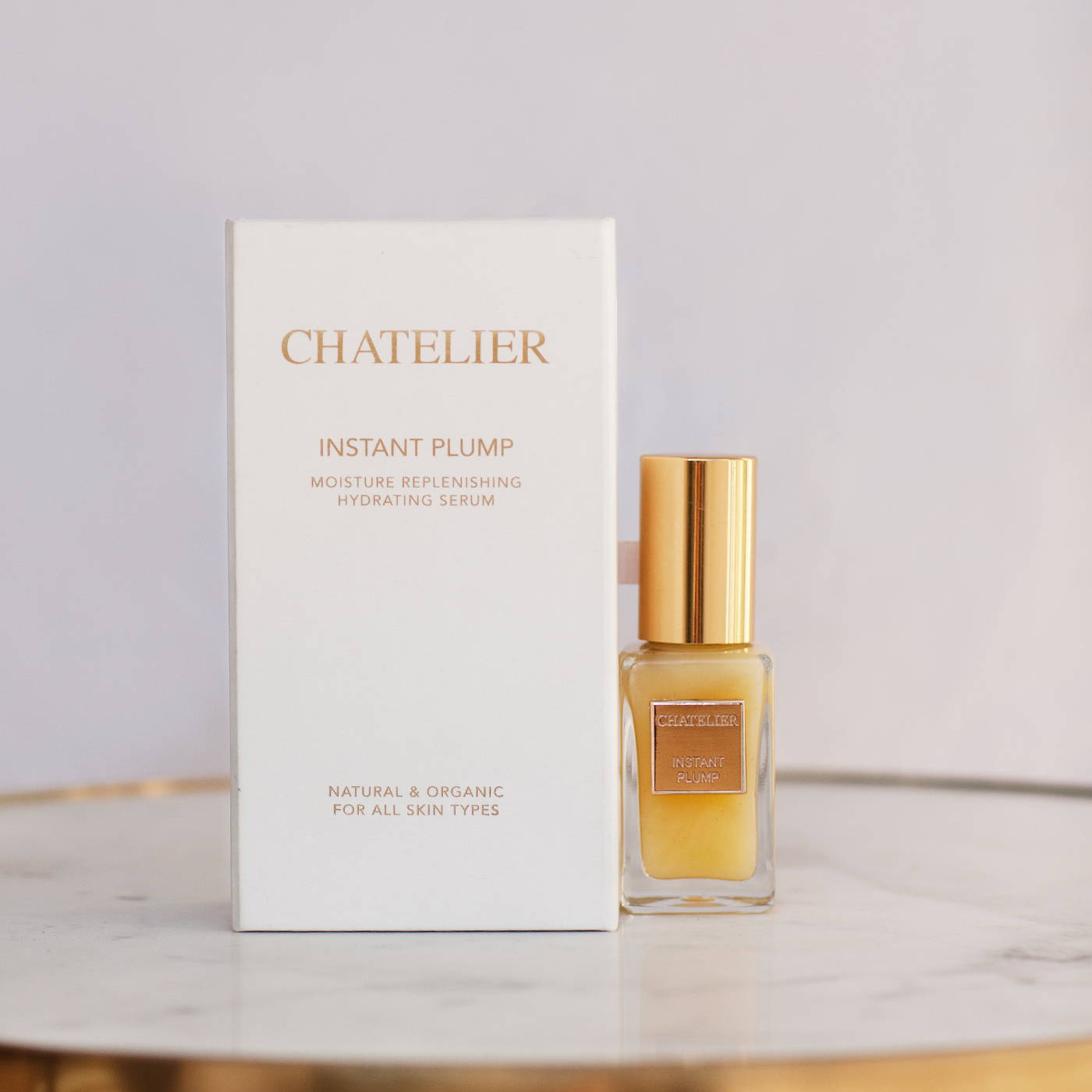 MOISTURE REPLENISHING HYDRATING SERUM
Instant Plump Hydrating Serum contains the highest concentration of refreshing and deeply moisturizing ingredients. As the skin ages, it becomes more difficult to retain moisture. Marine Algae and Bladderwrack Seaweed restore the moisture balance and make your skin smoother and softer. Hyaluronic Acid retains up to 1000x its own weight in water to immediately deeply and intensely hydrate and plump your skin. Your skin will be soothed from redness, itching, and swelling, and texture will be improved. Hydrated skin will have a protective barrier to keep microbes and toxins out. The immune system will be improved and skin aging will be limited. When your skin is deeply hydrated, you will not only have a healthy and natural glow but also the appearance of fine lines, and wrinkles will become less.
Apply 1 pump on clean face and neck. Let it sink in before applying moisturizer or make up. Use AM and/or PM. This serum is for all skin types.
97% of the total ingredients are natural





91% of the ingredients are organically farmed*
The highest concentration of nutrients, by eliminating what you don't need. We eliminate unnecessary texture enhancers, fillers, and dyes. We don't over-refine our formulas. The ingredients that we use are minimally processed, to keep their structures and potency intact. More than 90% of the ingredients are organically farmed and hold the most nutrients, because they've been grown on very rich and unpolluted soils. A nutrient rich, natural formula of the highest purity.
Non-clogging, acne-safe, non-toxic, and non-irritating to nourish all skin types.
Because we are so natural and pure, our formulas might have a different color or texture from what you are used to. Click here to learn more.
AQUA, GLYCERIN (FROM SOY OR COCOS), HYDROXYETHYLCELLULOSE (FROM PLANT CELLS), ROSEHIP OIL (ROSA CANINA)*, ALGAE EXTRACT (MARINE COLLAGEN)*, BLADDERWRACK SEAWEED EXTRACT (FUCUS VESICULOSUS)*, PLANT-BASED HYALURONIC ACID (SODIUM HYALURONATE), ALOE VERA LEAF JUICE (ALOE BARBADENSIS)*, ARNICA MONTANA FLOWER OIL*, EVENING PRIMROSE OIL (OENOTHERA BIENNIS)*, AVOCADO PEAR OIL (PERSEA GRATISSIMA)*, THYME OIL (THYMUS VULGARIS), HONEYDEW MELON FRUIT EXTRACT (CUCUMIS MELO)*, APPLE FRUIT EXTRACT (PYRUS MALUS)*, BLUEBERRY FRUIT EXTRACT (VACCINIUM MYRTILLUS)*, ETHYLHEXYLGLYCERIN (FROM SOY OR COCOS), PHENOXYETHANOL (NON-DRYING), PERFUME (ALLERGEN-FREE)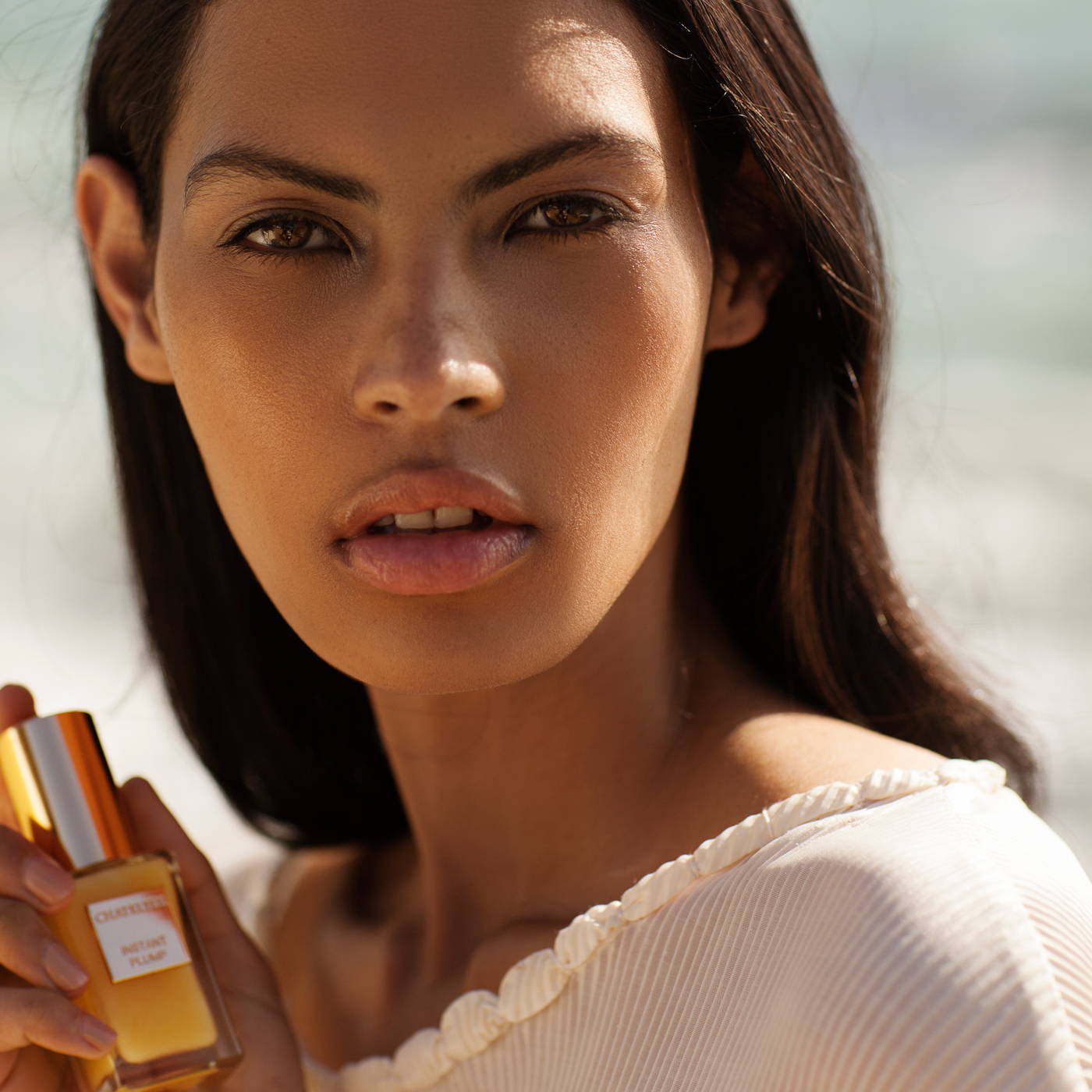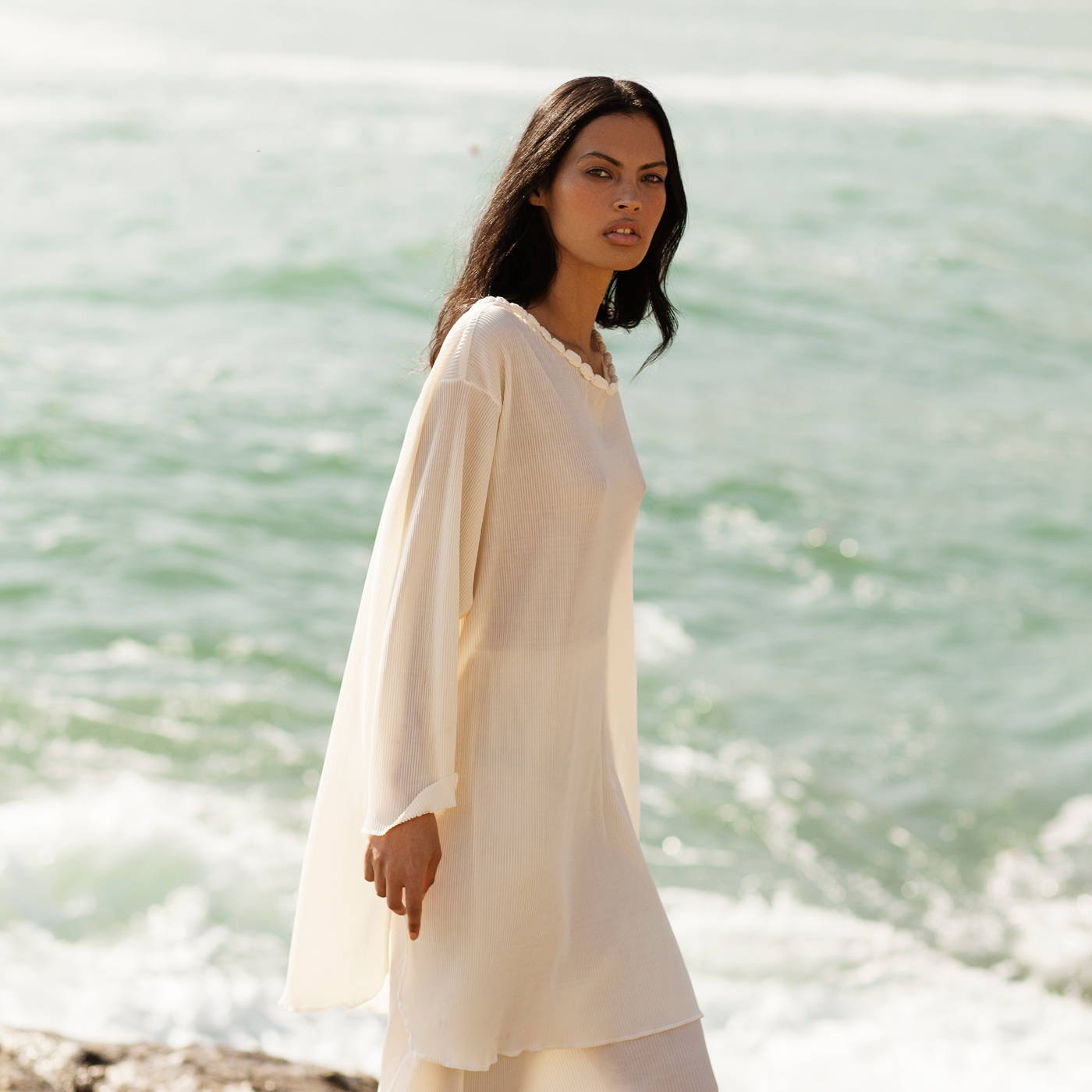 Plump and glowy skin with hydrating plants from the sea like Marine Algae and Bladderwrack Seaweed and nature's ultimate skin-plumping plant active Hyaluronic Acid that holds 1000x its own water weight.
Many Omega 3 and 6 fatty acids deeply and intensely moisturize your skin for smooth and soft complexion. Appearance of fine lines, sagging skin, and wrinkles will be reduced.
Strong anti-inflammatory and antioxidant properties calm and repair the skin from inflammation, redness, blemishes, scars, and skin aging. Dark under eye circles and swelling will be soothed, spider veins and skin patches will be less noticeable.
High vitamin and antioxidant content repairs environmental damage, prevents and protects against environmental stressors. Hydration and fatty acids create a protective barrier to prevent microbes, toxins and pollutants to enter the skin. Skin immunity will be strengthened.
Pores will be cleansed out, oil production will be balanced. Blood circulation will be boosted to detoxify the skin of impurities. Anti-bacterial and anti-inflammatory properties will reduce signs of acne and prevent blemishes.
Firming ingredients like Rosehip, Bladderwrack, Avocado, Melon, Apple, and Blueberry tighten skin, reduce large pores and balance oil production for clear complexion.
Written by
an anonymous user
on
Customer Reviews
based on reviews
There are no customer reviews yet.
Thank you for submitting your review. Once it is approved, your review will show up in the list of reviews.
Submitting your review failed. Please try again.
with all express deliveries
Paypal / Mastercard / Visa / iDeal