Cart (

0

)
Recently Added

0

Item
Total

€0,00
The item you just added is unavailable. Please select another product or variant.

Cart (

0

)
Recently Added
Total €0,00
The item you just added is unavailable. Please select another product or variant.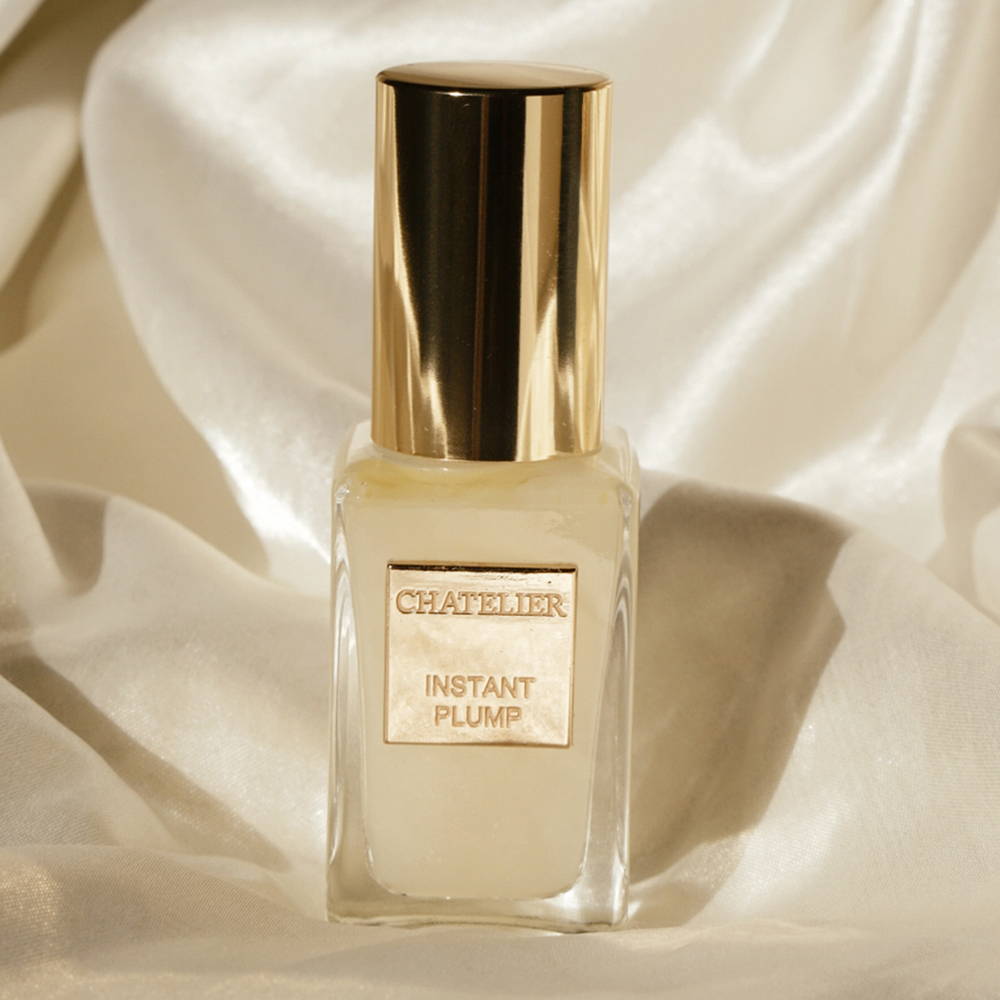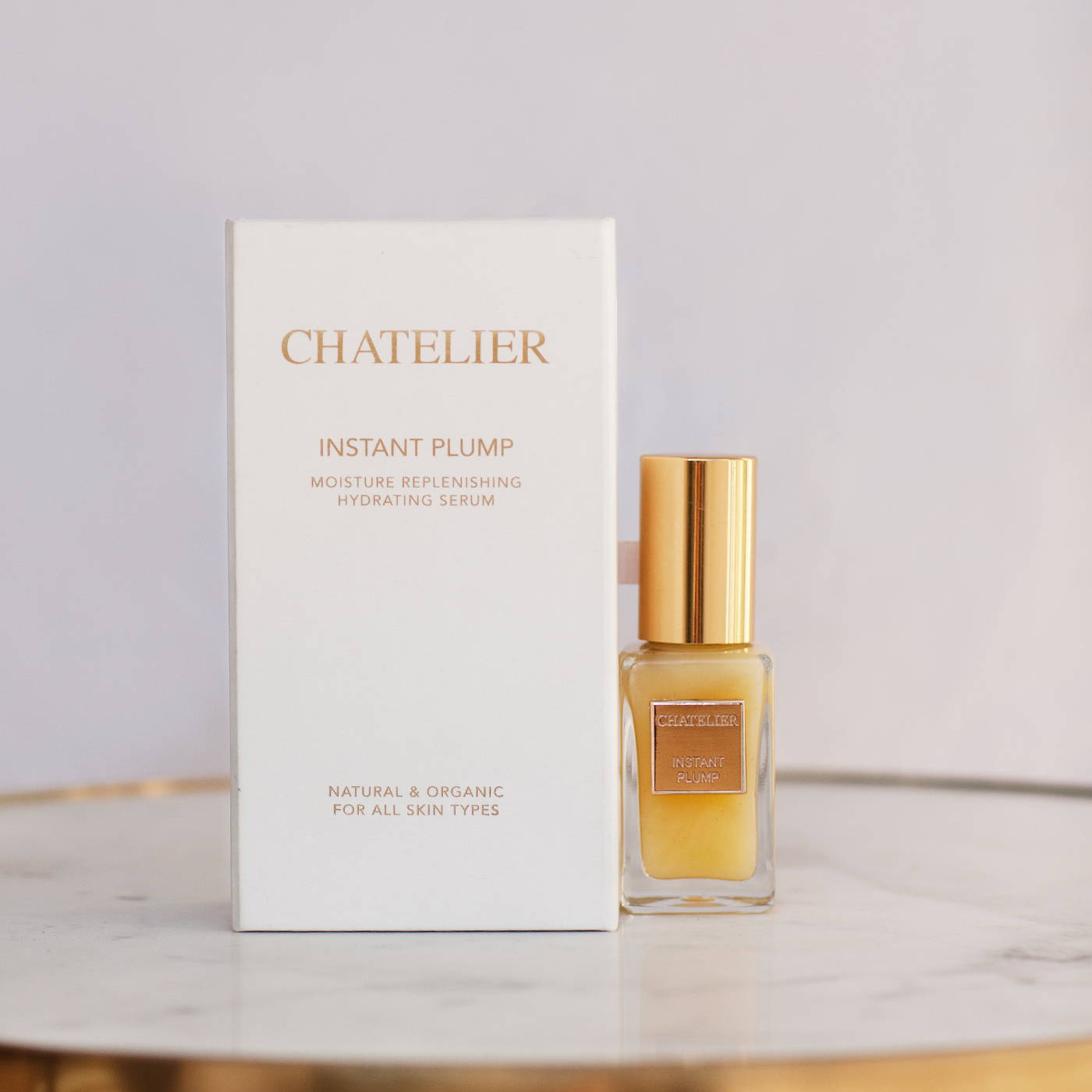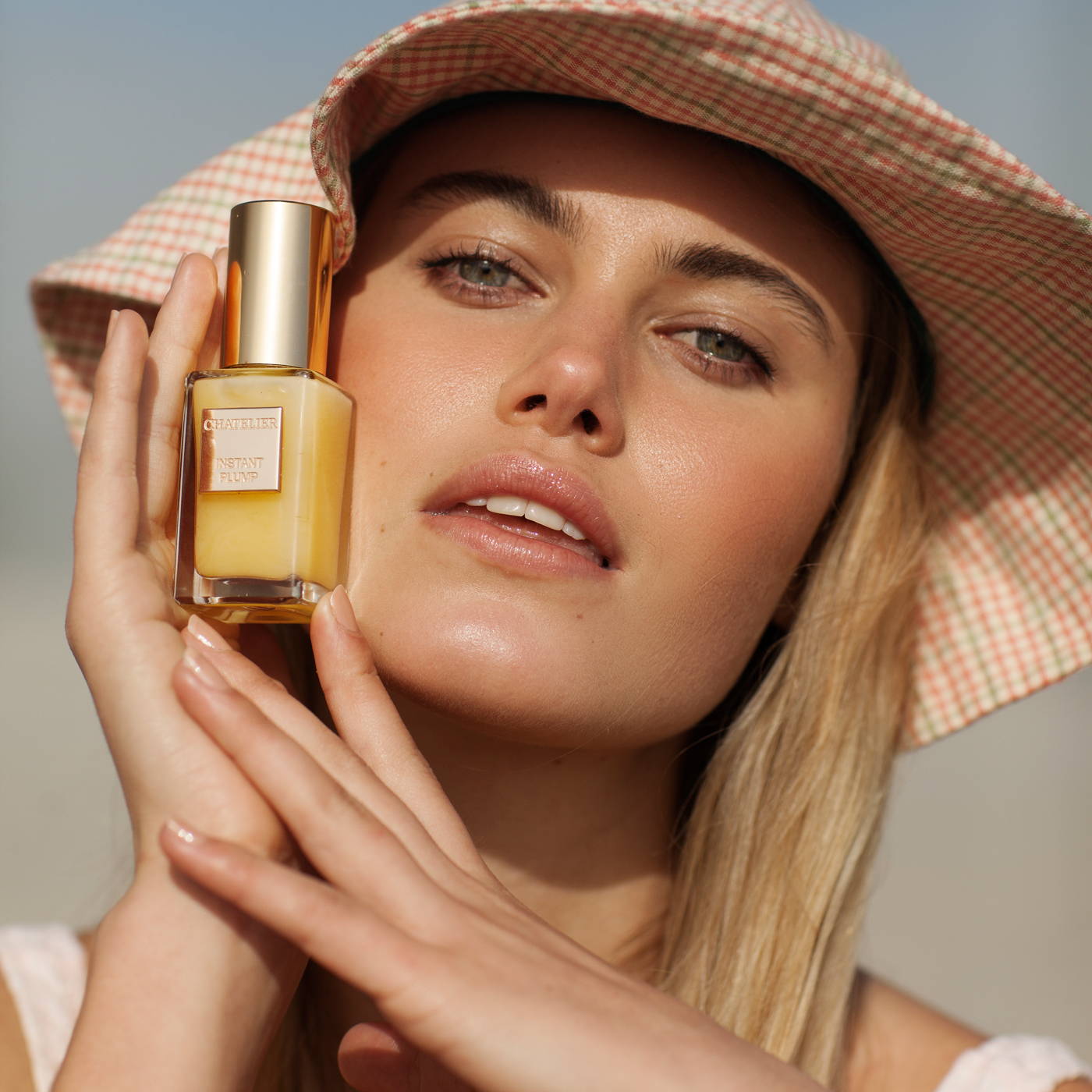 MOISTURE REPLENISHING HYDRATING SERUM
Instant Plump Hydrating Serum contains the highest concentration of refreshing and deeply moisturizing ingredients. As the skin ages, it becomes more difficult to retain moisture. Marine Algae and Bladderwrack Seaweed restore the moisture balance and make your skin smoother and softer. Hyaluronic Acid retains up to 1000x its own weight in water to immediately deeply and intensely hydrate and plump your skin. Your skin will be soothed from redness, itching, and swelling, and texture will be improved. Hydrated skin will have a protective barrier to keep microbes and toxins out. The immune system will be improved and skin aging will be limited. When your skin is deeply hydrated, you will not only have a healthy and natural glow but also the appearance of fine lines, and wrinkles will become less.
Shake before use. Apply 1 pump on clean face and neck. Let it sink in before applying moisturizer or make up. Use AM and/or PM. This serum is for all skin types.
97% of the total ingredients are natural
91% of the ingredients come from organic farming*
This product is non-toxic and suitable for all skin types. It does not consist of allergens or irritants and is safe for even the most sensitive skin. The formula is non-clogging and acne-safe, with lots of nutrients to also help problem skin get healthy again.
Texture: silky, light, and fresh.
AQUA, GLYCERIN (FROM SOY OR COCOS), HYDROXYETHYLCELLULOSE (FROM PLANT CELLS), ROSEHIP OIL (ROSA CANINA)*, ALGAE EXTRACT (MARINE COLLAGEN)*, BLADDERWRACK SEAWEED EXTRACT (FUCUS VESICULOSUS)*, PLANT-BASED HYALURONIC ACID (SODIUM HYALURONATE), ALOE VERA LEAF JUICE (ALOE BARBADENSIS)*, ARNICA MONTANA FLOWER OIL*, EVENING PRIMROSE OIL (OENOTHERA BIENNIS)*, AVOCADO PEAR OIL (PERSEA GRATISSIMA)*, THYME OIL (THYMUS VULGARIS), HONEYDEW MELON FRUIT EXTRACT (CUCUMIS MELO)*, APPLE FRUIT EXTRACT (PYRUS MALUS)*, BLUEBERRY FRUIT EXTRACT (VACCINIUM MYRTILLUS)*, ETHYLHEXYLGLYCERIN (FROM SOY OR COCOS), PHENOXYETHANOL (NON-DRYING), PERFUME (ALLERGEN-FREE)
Plump and glowy skin with hydrating plants from the sea like Marine Algae and Bladderwrack Seaweed and nature's ultimate skin-plumping plant active Hyaluronic Acid that holds 1000x its own water weight.
Many Omega 3 and 6 fatty acids deeply and intensely moisturize your skin for smooth and soft complexion. Appearance of fine lines, sagging skin, and wrinkles will be reduced.
Strong anti-inflammatory and antioxidant properties calm and repair the skin from inflammation, redness, blemishes, scars, and skin aging. Dark under eye circles and swelling will be soothed, spider veins and skin patches will be less noticeable.
High vitamin and antioxidant content repairs environmental damage, prevents and protects against environmental stressors. Hydration and fatty acids create a protective barrier to prevent microbes, toxins and pollutants to enter the skin. Skin immunity will be strengthened.
Pores will be cleansed out, oil production will be balanced. Blood circulation will be boosted to detoxify the skin of impurities. Anti-bacterial and anti-inflammatory properties will reduce signs of acne and prevent blemishes.
Firming ingredients like Rosehip, Bladderwrack, Avocado, Melon, Apple, and Blueberry tighten skin, reduce large pores and balance oil production for clear complexion.
We use glass bottles, which are recyclable unlimited times. We use FSC-certified and recycled paper and carton for our packaging. We limit the use of plastic where possible and only use it where there is no other suitable option. We choose CO-2 neutral shipments as often as possible.
We never test on animals, nor do we use animal ingredients. We don't use ingredients that could be harvested by children. We use certified organic ingredients as often as possible, so we can be assured that farmers have been paid fairly and that natural ecosystems get supported.
Next to using sustainable packaging materials for our products and using sustainable ingredients, we like to do more for our planet. We plant one tree in the Amazon rainforest for every product that is being sold.
Natural ingredients are rich in nutrients to nourish the skin and keep it healthy. Organically farmed ingredients are even richer in vitamins and minerals than traditionally grown ingredients, as they've been grown in very nutrient-rich soils.
Our products are gentle for every skin type, including sensitive and problem skin. Our formulations are non-clogging, non-irritating and non-toxic and are rich in nutrients to create healthy skin for every skin type.
The more nutrients, the better. Many products on the market get overly refined to remove the natural scent and color of the ingredients. This results in a huge loss of nutrients. We don't overly refine our formulas, keeping as many active components as possible.
Please see below an overview of the shipping costs to the following countries. Depending on how many products you purchase on our website, the shipping prices may vary.
If you'd like to know wether your order is due for import & duties, please click, here.
Austria, Belgium, Bulgaria, Czech Republic, Denmark, Estonia, France, Germany, Greece, Hungary, Ireland, Italy, Latvia, Lithuania, Luxembourg, Monaco, Netherlands, Poland, Portugal, Romania, Slovakia, Slovenia, Spain, Sweden, United Kingdom
| | | |
| --- | --- | --- |
| 1 product | 2 products | 3 products |
| | | |
Cyprus, Croatia, Finland, Malta, Norway, Switzerland, Vatican City
| | | |
| --- | --- | --- |
| 1 product | 2 products | 3 products |
| | | |
ZONE 3 USA, Canada & more
Canada, Liechtenstein, San Marino, Ukraine, United States
| | | |
| --- | --- | --- |
| 1 product | 2 products | 3 products |
| | | |
ZONE 4 Algeria, Brazil & more
Albania, Algeria, Brazil, Moldova
| | | |
| --- | --- | --- |
| 1 product | 2 products | 3 products |
| | | |
ZONE 5 China, UAE, Chile & more
Argentina, Bangladesh, Belarus, Bhutan, Bolivia, Cambodia, Chile, China, Colombia, Costa Rica, Ecuador, French Guyana, Guatemala, Guyana, Honduras, Hong Kong, Iceland, India, Indonesia, Israel, Lao, Malaysia, Mexico, Mongolia, Morocco, Myanmar, Nepal, Pakistan, Panama, Papua New Guinea, Peru, Philippines, Qatar, Russia, Saudi Arabia, Singapore, South Korea, Sri Lanka, Suriname, Taiwan, Thailand, United Arab Emirates, Uruguay, Vietnam
| | | |
| --- | --- | --- |
| 1 product | 2 products | 3 products |
| | | |
ZONE 6 Australia, New Zealand, South Africa & more
Australia, Belize, El Salvador, Japan, New Zealand, Nicaragua, Paraguay, South Africa
| | | |
| --- | --- | --- |
| 1 product | 2 products | 3 products |
| | | |
Q. Can I use this serum both in the AM and PM?
A. Yes, you can. You can use this serum as often as you want. This serum does not contain any ingredients that you should not use too often.
Q. Will this serum be sufficient hydration, or do I also need to use a moisturizer?
A. This serum will sink deeply into your skin for hydration and moisture. If your skin still feels dry after applying the serum, we recommend also using a moisturizer on top.
Q. Can I layer multiple serums?
A. We do not recommend layering multiple serums. However, you can layer it with a moisturizer on top.




Written by
an anonymous user
on
Customer Reviews
based on reviews
There are no customer reviews yet.
Thank you for submitting your review. Once it is approved, your review will show up in the list of reviews.
Submitting your review failed. Please try again.
with all express deliveries
CHAT WITH A BEAUTY EXPERT
Our beauty experts love to help you at support@chateliercosmetics.com