Cart (

0

)
Recently Added

0

Item
Total

€0,00
The item you just added is unavailable. Please select another product or variant.

Cart (

0

)
Recently Added
Total €0,00
The item you just added is unavailable. Please select another product or variant.
AGE PROTECTIVE DAY CREAM + UV-A

We offer FREE worldwide shipping on all orders > €300.

Our products ship from The Netherlands. If you'd like to know wether your order is due for import & duties, please click, here.
An age-protective day cream with UV-A protection. The star ingredient of the cream, Alga Nori protects the skin from UV-A rays by providing a primary shield against the radiation, acting as a natural sunscreen. The algae furthermore works to bring deep hydration to the skin while containing various anti-aging and anti-blemish properties. Another vital ingredient of the cream is the natural Ubiquinone also known as Coenzyme Q10. This ingredient possesses antioxidant benefits that work to slow down signs of aging, keeping the skin firm and plump. With 31 active ingredients this anti aging cream works harmoniously together to provide your skin with the healthiest possible benefits. High in moisturizing, anti-aging, regenerating, purifying and firming properties this cream possesses a unique ability to create healthy skin with a strong defense system.
"This 100% natural formula contains ingredients with 26 moisturizing, 23 anti-aging ingredients, 22 calming/healing, and 12 regenerating properties"
We offer FREE worldwide shipping on all orders > €300.

Our products ship from The Netherlands. If you'd like to know wether your order is due for import & duties, please click, here.
Apply 2 pumps on top of a serum or directly on clean face and neck. Let it sink in before applying makeup or SPF. For optimal results, apply every day on clean skin or on top of your serum. Use AM. This day cream is for dry to normal skin types.
100% of the total ingredients are natural
79% of the ingredients come from organic farming*
Texture: soft, silky, rich cream

Scent: a luxurious rose amber scent

Properties of our ingredients
26x Moisturizing ingredients
23x Anti-aging ingredients
22x Calming/Healing ingredients
22x Purifying ingredients
19x Hydrating ingredients
18x Brightening ingredients
12x Regenerating ingredients
12x Anti-bacterial ingredients
8x Firming ingredients
7x Detoxifying ingredients
6x Exfoliating ingredients
A type of oil naturally found in the human skin, it reinforces the natural lipid barrier of dry and aging skin. With its water retention properties, it helps with maintaining the moisture balance of the skin surface. It overall reinforces the skin's barrier strength to better resist external stressors.
Naturally present in legumes and seeds, it provides exfoliation and skin brightening effects. It helps to protect against environmental stressors, promoting skin clarity and glow. Like other antioxidants, it fights free radicals and reduces the signs of aging. Phytic acid is ideal to treat spots and impurities as it helps to clear out and shrink pores.
Known for its brightening, smoothing, and skin firming effects. It helps to reduce the appearance of wrinkles, fine lines, large pores, and dark spots and stimulates collagen production. By gently exfoliating your skin, cell renewal is stimulated and dull skin becomes healthy and glowy.
Moisturizes, stimulates circulation, and regulates sebum production, which is beneficial for the overall tone, texture, strength, and elasticity. Its anti-aging and anti-inflammatory substances reduce signs of aging, protect your skin against external damage, calm irritation and repair damaged skin.
This antioxidant found mainly in soybeans, peanuts, and spinach prevents cell damage caused by free radicals. It protects the skin against UV-A rays from the sun. It keeps the skin firm, plump, and smooth, reduces the appearance of acne, and controls breakouts. It also helps reduce sun damage, stimulates collagen and elastin production, and reduces the appearance of fine lines and wrinkles.
This oil is derived from lavender. It contains anti-inflammatory and anti-microbial properties, and improves blood circulation, diminishes scars, wrinkles, and fine lines.
A natural AHA that has exfoliating properties that get rid of dead skin cells and unclog pores. Leaving you with soft, supple skin. Additionally, this product works as an antioxidant and also enhances skin elasticity which reduces signs of aging.
A natural perfume to softly pleasure the senses, without irritating the skin.
This natural ingredient creates a sweet, aromatic, nutty, vanilla bean scent without causing irritation or harm to the skin.
AQUA, MACADAMIA (INTEGRIFOLIA) SEED OIL*, SHEA BUTTER (BUTYROSPERMUM PARKII BUTTER), GLYCERIN (FROM COCONUT, PALM, PLANTS), CETEARYL ALCOHOL (FROM COCONUT OIL), JOJOBA (SIMMONDSIA CHINENSIS) SEED OIL, GLYCERYL STEARATE (FROM PALM KERNEL, OLIVES, COCONUT), SWEET ALMOND (PRUNUS AMYGDALUS DULCIS) OIL, ARGAN (ARGANIA SPINOSA KERNEL) OIL*, MEADOWFOAM (LIMNANTHES ALBA) SEED OIL, AVOCADO (PERSEA GRATISSIMA) OIL*, SODIUM CETEARYL SULFATE (FROM PALM OR COCONUT), COCONUT (COCOS NUCIFERA) OIL*, ROSEHIP (ROSA CANINA FRUIT OIL)*, CETYL PALMITATE (FROM PALM OIL), EVENING PRIMROSE (OENOTHERA BIENNIS) OIL, BETAINE (FROM SUGAR BEETS), ALGA NORI (PORPHYRA UMBILICALIS) EXTRACT, LEVULINIC ACID (FROM CANE SUGAR, STARCH), P-ANISIC ACID (FROM ANISE), TOCOPHEROL (VITAMIN E), HORSETAIL (EQUISETUM ARVENSE) LEAF EXTRACT*, SODIUM LEVULINATE (FROM STARCH), VITAMIN C (ASCORBYL PALMUTATE), POT MARIGOLD (CALENDULA OFFICINALIS) FLOWER EXTRACT*, SODIUM BENZONATE (FROM CINNAMON, BERRIES, APPLES), ALOE VERA (ALOE BARBADENSIS) LEAF JUICE POWDER*, POTASSIUM SORBATE (FROM BERRIES), SUNFLOWER (HELIANTHUS ANNUUS) SEED OIL*, CERAMIDE NP (FROM KOREAN PLANTS), PHYTIC ACID (FROM GRAIN, LEGUMES, RICE), GREEN TEA (CAMELLIA SINENSIS) LEAF EXTRACT, DISODIUM COCOYL GLUTAMATE (FROM COCONUT OIL, FERMENTED SUGAR), SODIUM COCOYL GLUTAMATE (FROM COCONUT, KERNEL OIL), CITRONELLOL (FROM LEONGRASS)**, SODIUM LACTATE (FROM CORN, BEETS), LINALOOL (FROM LAVENDER, BASIL, NEROLI)**, CITRIC ACID (FROM LEMON, CITRUS), LACTIC ACID (FROM SUGAR FERMENTATION), UBIQUINONE (FROM SOYBEANS, PEANUTS, AND SPINACH), ALCOHOL, COUMARIN (FROM TONKA BEANS AND CINNAMON)**, PARFUM, LAVENDER (LAVANDULA HYBRIDA ROSSO) HERB OIL

Moisturizing ingredients fight dryness with healthy and natural oils. Macademia oil, Coconut oil, Jojoba Seed oil, Sweet Almond oil, Argan oil as well as many more all natural oils that work to deeply moisturize your skin for a glowing complexion.
Calming and healing ingredients work to reduce redness and inflammation.
Ingredients such as Green Tea contain anti-inflammatory properties that reduce signs of aging, calm irritation and repair damaged skin while protecting the skin from external damages.
Anti-aging properties repair damages done to the skin by oxidation and pollutants, while strengthening its immunity. Your skin will be better prepared to fight back against external damage while reducing signs of aging.
Boosting elasticity production and cell regeneration will make dull skin look healthy and glowing. Lactic acid and Ubiquinone both stimulate collagen and elastin production.
CUSTOMERS WHO BOUGHT THIS, ALSO BOUGHT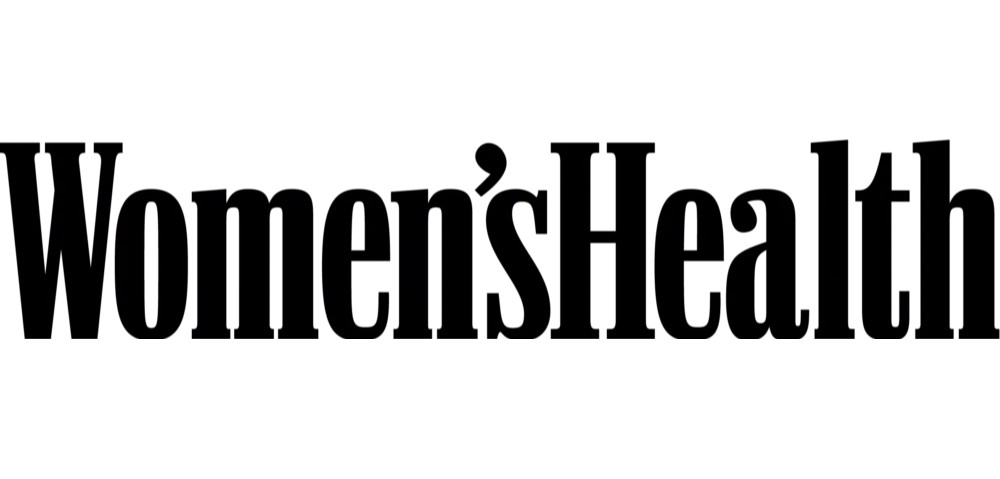 Written by
an anonymous user
on
Customer Reviews
based on reviews
There are no customer reviews yet.
Thank you for submitting your review. Once it is approved, your review will show up in the list of reviews.
Submitting your review failed. Please try again.
with all express deliveries
CHAT WITH A BEAUTY EXPERT
Our beauty experts love to help you